Dr. LynnMarie Skipper Leyder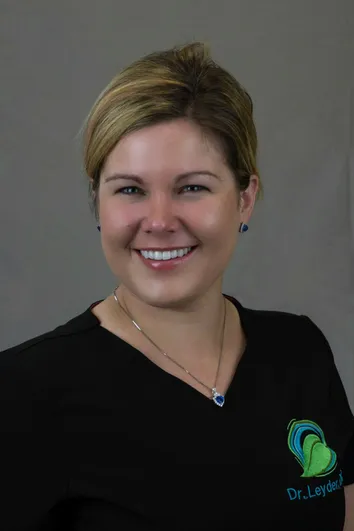 Doctor of Chiropractic and Certified Functional Medicine Practitioner
Thank you for taking the time to visit my webpage and explore
what chiropractic care can do for you!
As a west Michigan native and Mona Shores grad, activity has always been a part of my life. Riding horses competitively, gymnastics, skiing, snowboarding and water sports are just a few of the activities I have enjoyed. The years of wear and tear on my body started to catch up with me. This pain led me on a search for an effective method to maintain my active lifestyle and brought me to the wellness care of chiropractic. My first experience with a chiropractor did not occur until after I had graduated from Albion College. At that time, I was having headaches with such intensity that I would come home from work in tears. After exhaustive efforts to diagnose and treat my pain I was only able to mask it. Finally I sought the help of a chiropractor. After receiving my first adjustment, I experienced overwhelming pain relief. This experience was so life changing that I decided I wanted to share chiropractic with those around me. I understand how miserable it can be to experience that kind of pain and what courage it takes to start to heal and recover. You will always be treated as a unique individual with your own specific goals at the forefront of your care.
I am a graduate of Palmer College of Chiropractic, the founding institution of chiropractic care with over 100 years of experience. Since graduating from Palmer, I have pursued continuing educational classes as well as being an active member of the Michigan Association of Chiropractors, in order to provide patients with the most current and complete chiropractic care.
I have been married to my husband, Ron, since 2006 and we are both excited to be living back in West Michigan. I enjoy staying active by hiking, biking, skiing, and pretty much any water activity.
I have successfully owned and operated Serenity Wellness Chiropractic Center in Sparta since 2011. We have gown substantially over the years and had the amazing opportunity to open a second location in Norton Shores in 2018.
I am honored to take this wellness journey with you.